Browse our collections for unique & thoughtful gifts
Here at Freda & Bert we offer fantastic gifts for any occasion and make your life easier when it comes to buying the perfect and thoughtful gift for your loved ones.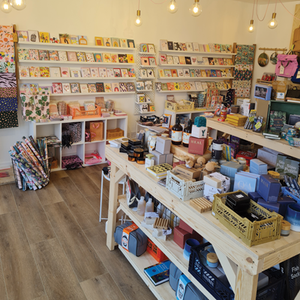 Cards
We have a huge selection of cards by different designers. It is one of our favourite jobs finding new card suppliers for our gift shop when we go to trade shows. New suppliers always excite us, we try to cover cards for all occasions and there are many! We also sell postcards and packs of cards too. Most of our cards are made here in the UK by British designers. Cards are always one of the most exciting deliveries to unpack, (apart from coding them up) you will often hear a lot of oohhhing and ahhhhing going on from my staff, or look at this one, and oh I need this one-so pretty. We also have cards with iron on embroidery patches, tin badges and even Japanese balloon cards.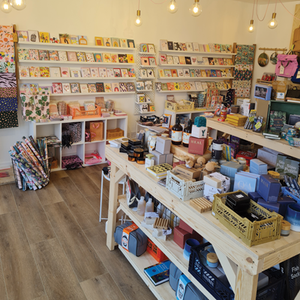 Thoughtful gifts – beauty
We have a reputation for lovely skin and beauty items at the Freda & Bert. Whether you're looking for a treat or a little something for a gift, we're sure to have something to suit!
We have perfumes and colognes, luscious scented lip balms, shower gels and face masks along with some great multi-purpose and eco-friendly soap bars (why have separates when one delicious-scented bar can serve a multitude of bathing needs!)
More Beauty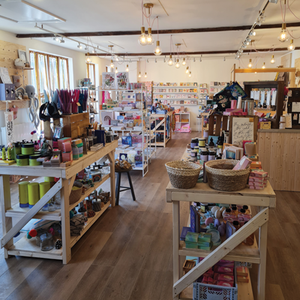 Thoughtful Gifts for Him
We have something for every occasion at the Freda & Bert. I am sure we all know a friend or loved one who has found the last few months particularly challenging and a thoughtful gift to say you are thinking of them would be just the tonic.
We have a great range of scented candles and zipped purses that your style-conscious friend would love such as our ever-popular Lefrik backpacks that look great whilst being useful for whatever you're planning – the blush pink is very popular right now and it's great to have a sturdy bag that doesn't compromise on style or look too masculine!
More Gifts
I popped in on Sunday and came away with gifts for my teenage Daughter, Mum and Hubby. The shop is really inviting and the assistant was friendly and helpful.

Jo P, Cambridge